Wordpress
The Belle Epoque Agency, specialized in web development and web design, helps companies of all sizes in the realization of their website under WordPress.
Our mission is to realize an optimized and performant website, adapted to your project. We realize the design and / or the development of the site. 100% of the development is done in France by our experts.
Wordpress a powerful solution
Wordpress is the most widely used open-source content management system (CMS) for websites. Our experts can extend its features with plugins to meet your needs. It can, for example, allow you to create "One page" websites, advanced showcase websites, e-commerce websites (WooCommerce), etc.
Our customers appreciate it because it offers an easy-to-use backoffice that allows to contribute all kinds of content and to manage users finely.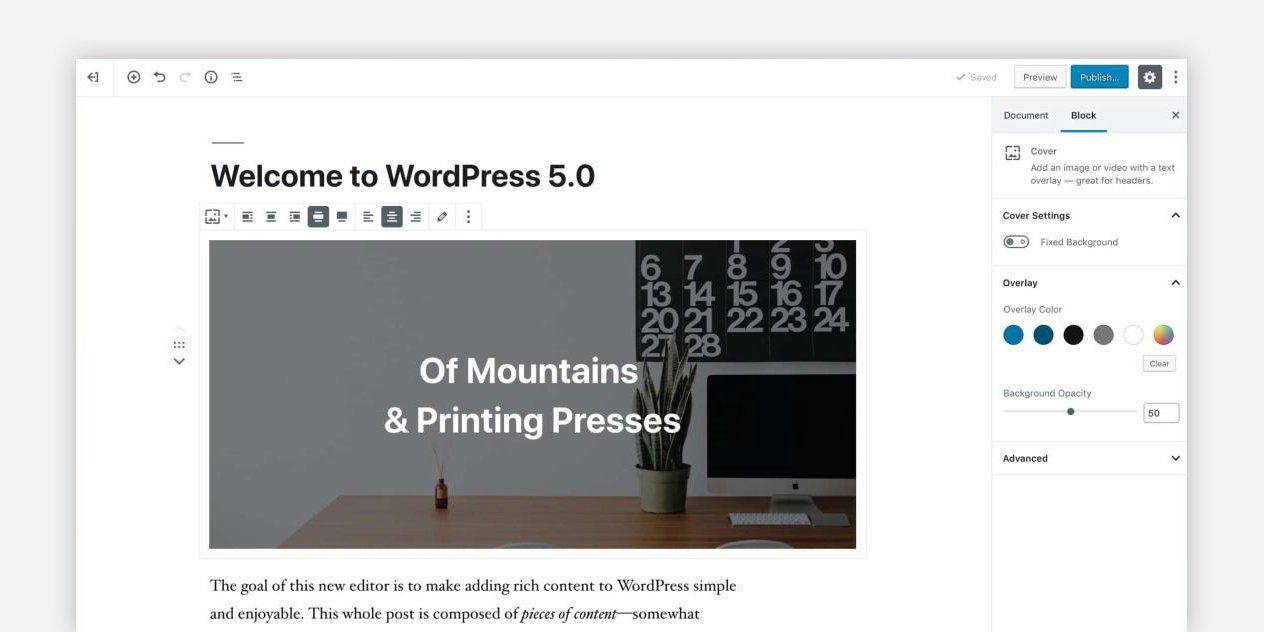 Simple and uncluttered WordPress backoffice to edit your content.
The latter works with the PHP language. A robust and stable language that allows the site to be maintained throughout its life.
We create custom sites by reusing existing bricks (plugins proposed by the WordPress community). If the functionality is too specific, we do not hesitate to develop our own plugins.
We also design themes from produced graphic models. Each theme is adapted to different screen sizes (responsive design) to meet the latest requirements of search engines.
YOUR E-COMMERCE SITE WITH WOOCOMMERCE
We use the Woocommerce extension of WordPress to create modern and very easy to administer e-commerce sites yourself. With Woocommerce, we can create complete and customized e-commerce sites with all the essential features like :
Creation and management of products: prices, variations, VAT, etc.
The management of stocks
The follow-up of the orders
Management of the order process
Integration of different payment methods: Stripe, PayPal, etc.
Delivery management with different carriers: Colissimo, FedEx, etc.
Detailed statistics
Customer tracking and registration
The implementation of a subscription system
etc.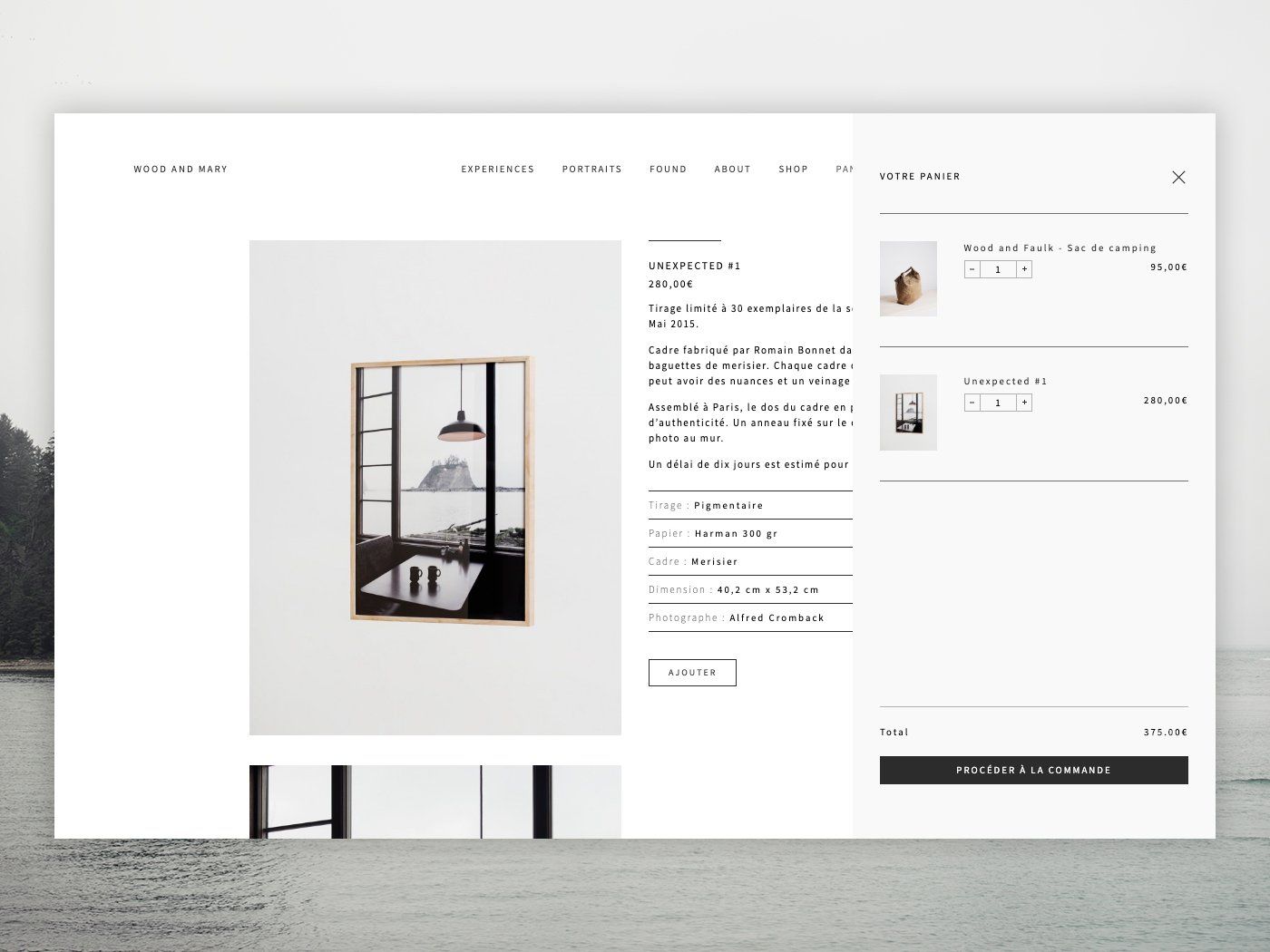 *Example of a shopping cart system for the [Wood and Mary] website (http://woodandmary.com/)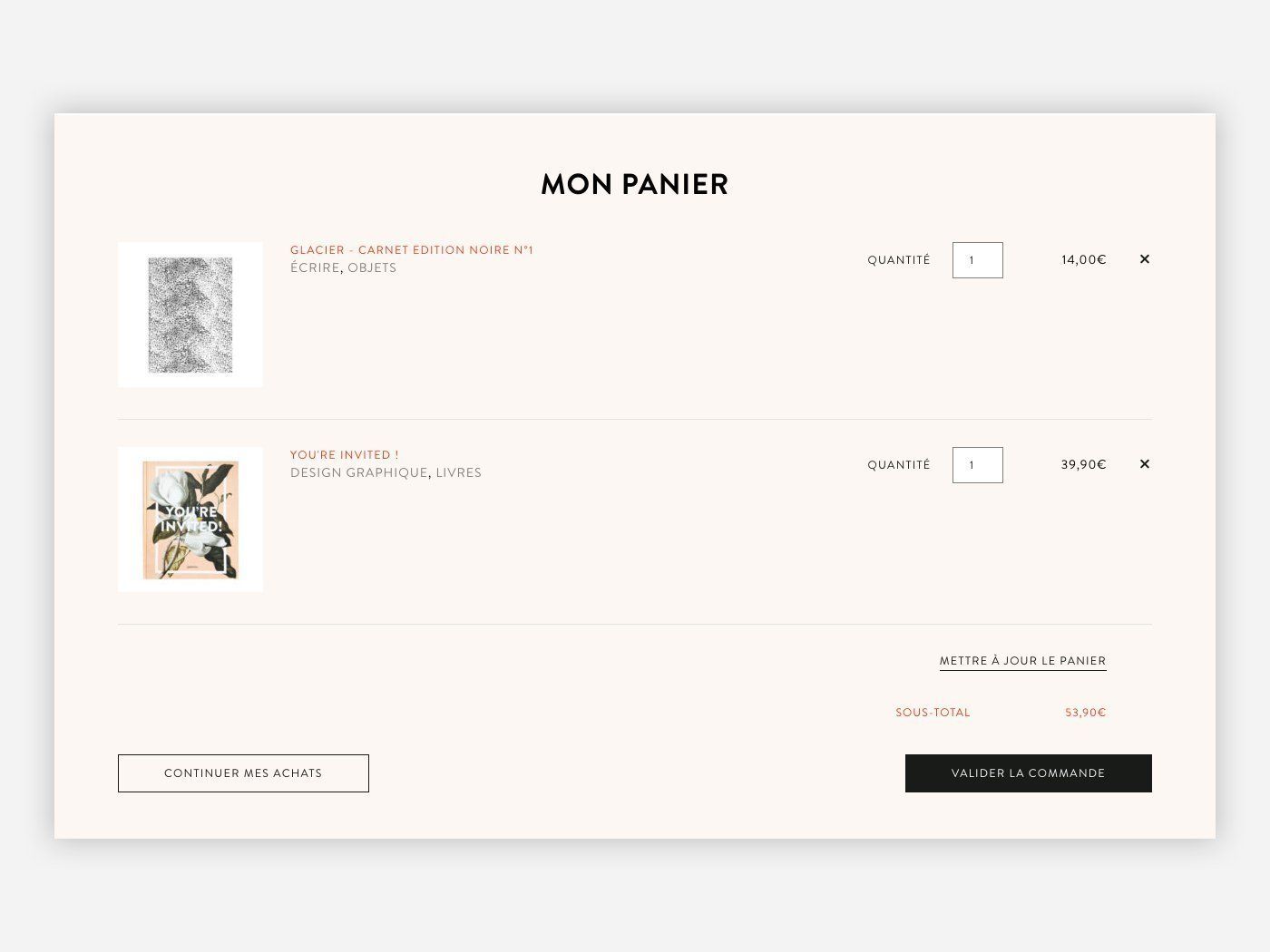 Example of shopping cart page made for Artazart
WHY CHOOSE US ?
We do a quality work, optimized and that can easily be taken over by other developers.
We are passionate about our work and we never count the time allocated to a client to improve the quality of your website and enrich it with details that will make the difference.